One Room Challenge Week 1: Living Room Makeover Starts Today!
The One Room Challenge has started! My living room is ready. Well, who am I kidding? It's been ready for a makeover for about 8 months now, ever since we moved into this house.
The current items featured in my living room include the following: A giant cardboard box. A sectional awkwardly in two sections. Crackers ground into the carpet. Toys. Toys. Did I mention toys?!
Please enjoy these lovely "Before" pictures.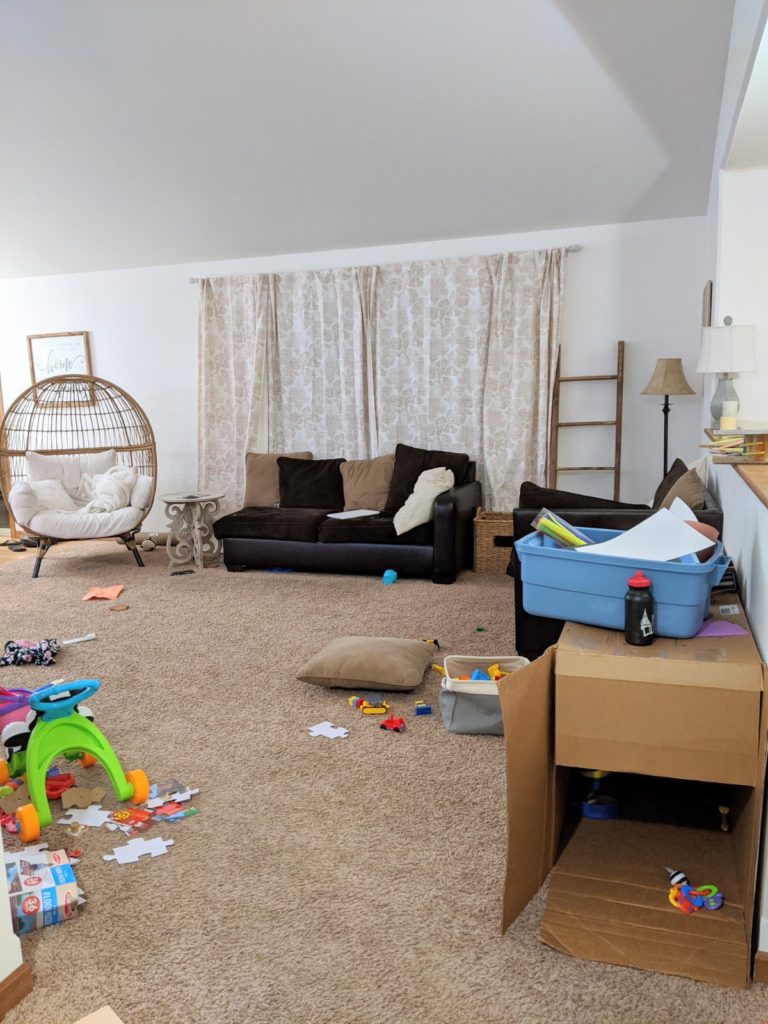 The one good part of this picture: That giant amazing egg chair that has stolen my heart and thankfully, hasn't had any red wine spilled on it…yet.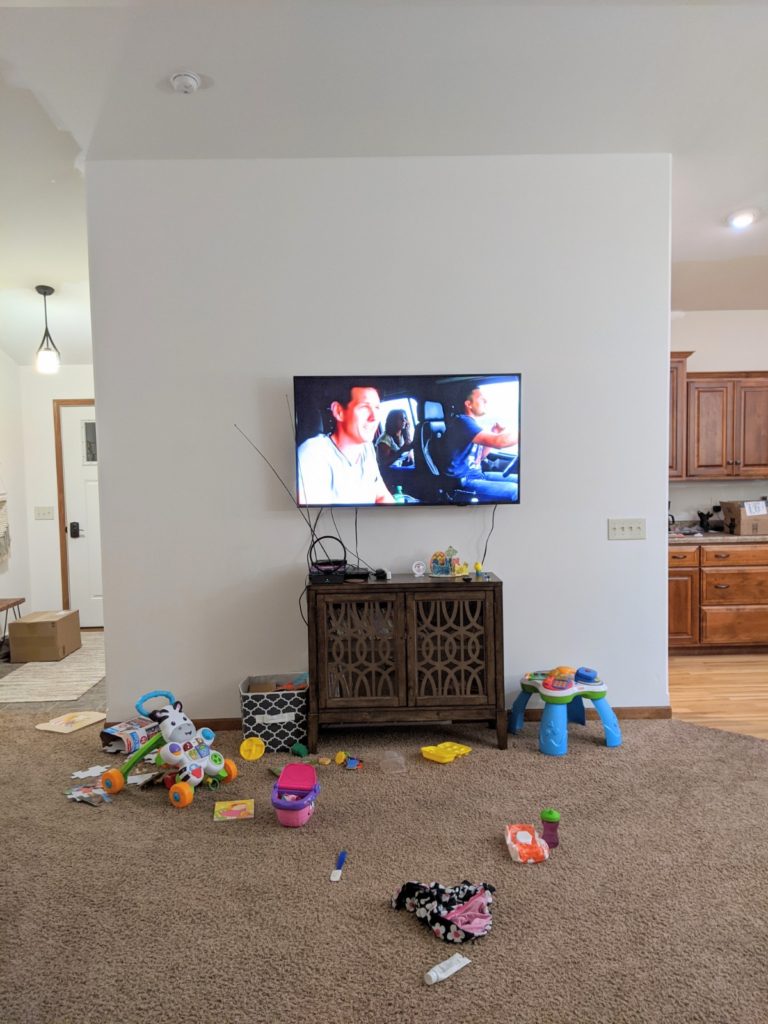 Here's a giant blank wall….with a TV….and a lot of toys…and a too-small console table. Therefore, welcome to my "before" living room. Take a seat and try to avoid sitting on a baby toy or chocolate smear.
The Punch List
Increase storage so there aren't toys everywhere
Add lighting so we don't feel like we are in a dungeon in the evenings
Add furniture that is better-suited for the room (ya know, not the sectional in two pieces)
Add interest to the giant wall which currently has the TV on it
Create a cozy and welcoming room that feels like home, a handcrafted haven for my family and my guests
The Mood Board
The lovely ladies at Ash + Ember Interior Design created mood boards for my living room. (I won a giveaway on Instagram and am forever grateful for their amazing help!)
This mood board captures my love of neutrals along with my love for cozy, warm and welcoming. I want people to walk into my living room and plop down, planning to stay and chat for as long as possible. I have plans to switch up a few elements of this mood board but overall, this is a beautiful mood board that gets me going in the right direction.
The Layout
What has kept me from tackling this living room before now? The layout. I couldn't decide where to put the TV. I couldn't decide where to put the egg chair. I couldn't decide where lamps should go. And the list goes on.
Once again, the ladies at Ash + Ember Interior Design saved me from my stand-still by putting together a layout for me.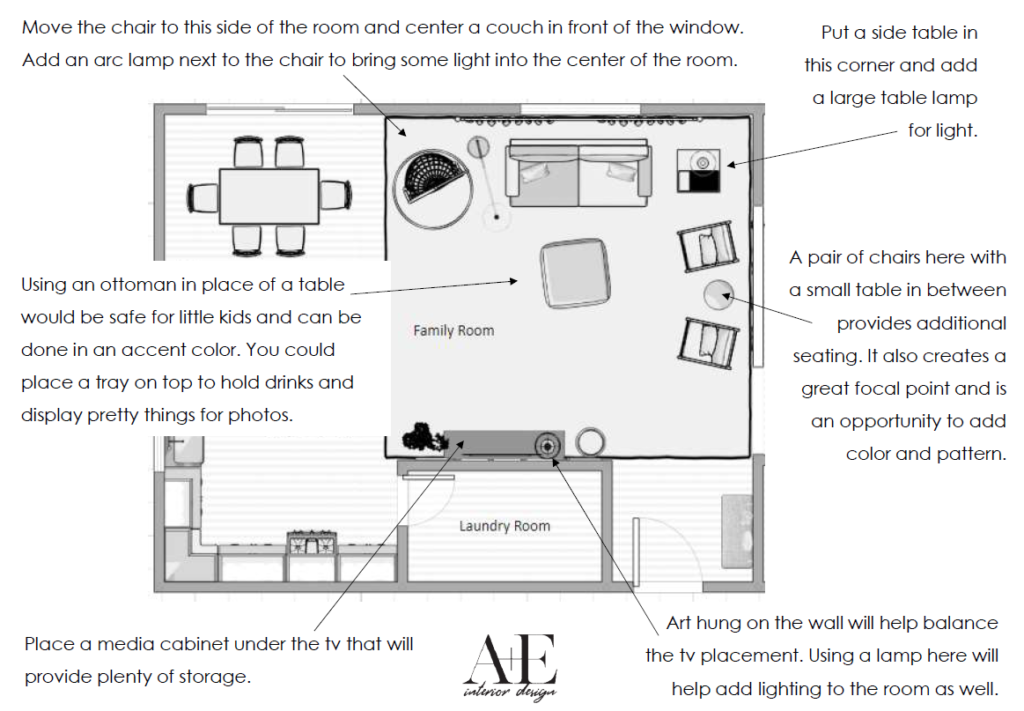 Making it Happen
Over the course of the next eight weeks I will be doing plenty of DIY projects for this room, along with needing your help selecting the perfect furniture items.
As part of the One Room Challenge, I'll be posting an update every week. Follow along here on my blog or even better, follow me on Instagram or Facebook to make sure that you don't miss any of the little updates along the way.