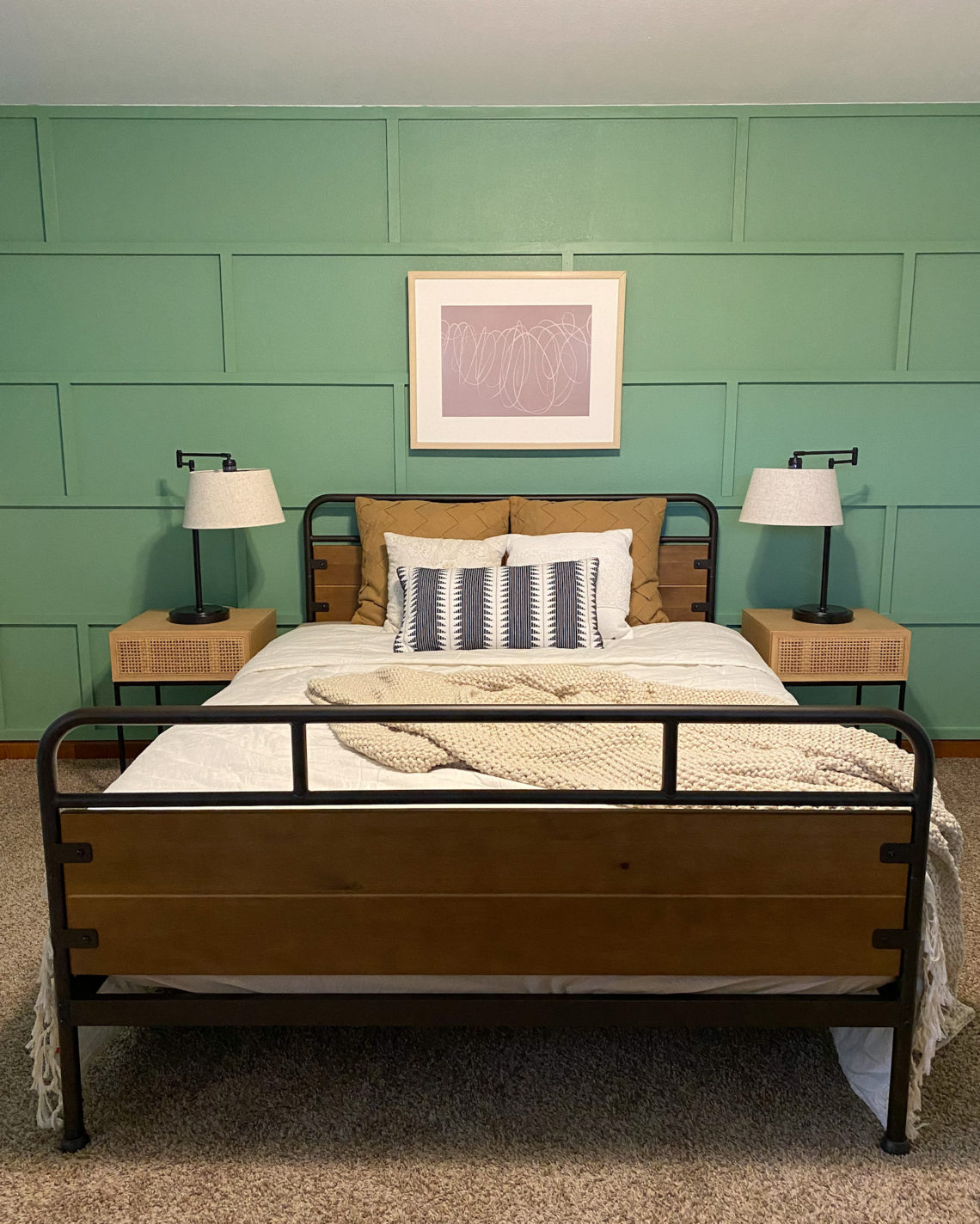 How to Choose the Right Mattress and Bed for your Bedroom
Let's face it. Mattress shopping can be confusing.
How soft or firm do I want it to be? Should I consider a memory foam mattress? Do I need to take into account my spouse's sleep preferences? What type of mattress will help me stay cool? To add to this, what type of bed should I get to support my mattress? Should I get a platform bed or a more traditional bed with a box spring? Help!
Don't worry. I'll simplify it for you. I'll give you 5 simple tips to help you choose a mattress and bed, alleviating the stress of trying to choose the right one. Of course you could research for hours if you want to know every detail…or you could read my 5 tips and feel good about making a solid decision 🙂
Thanks to Zinus for sponsoring this post. I received free product from Zinus but all opinions stated here are my own.
Tip #1: Determine what feels comfortable to you
The two main options for mattresses are spring and memory foam. There are also hybrids available if you don't want to exclusively choose one or the other. Here's the deal: You want to be comfortable when you sleep!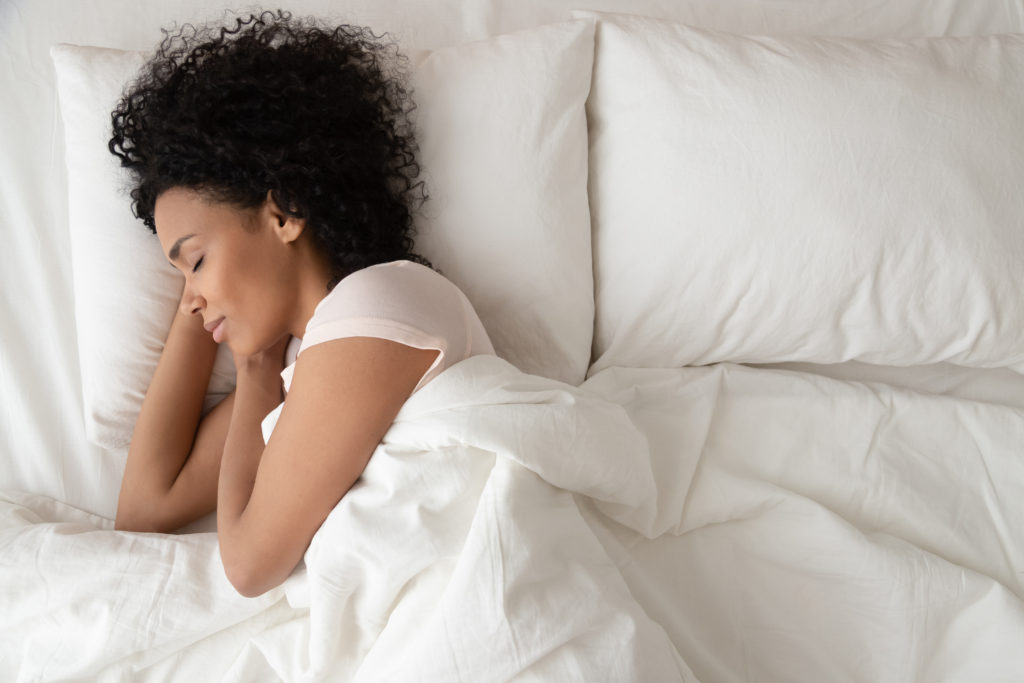 A spring mattress is bouncier and you sink less into it than a memory foam mattress. You will slowly sink into a memory foam mattress. It cradles your body unlike a spring mattress. If you are able to, go to a mattress store and try them out. You don't have to buy one there but just test them out.
If you can't decide, a hybrid might be the best option for you! I personally love the Euro Top Memory Foam Spring Hybrid Mattress.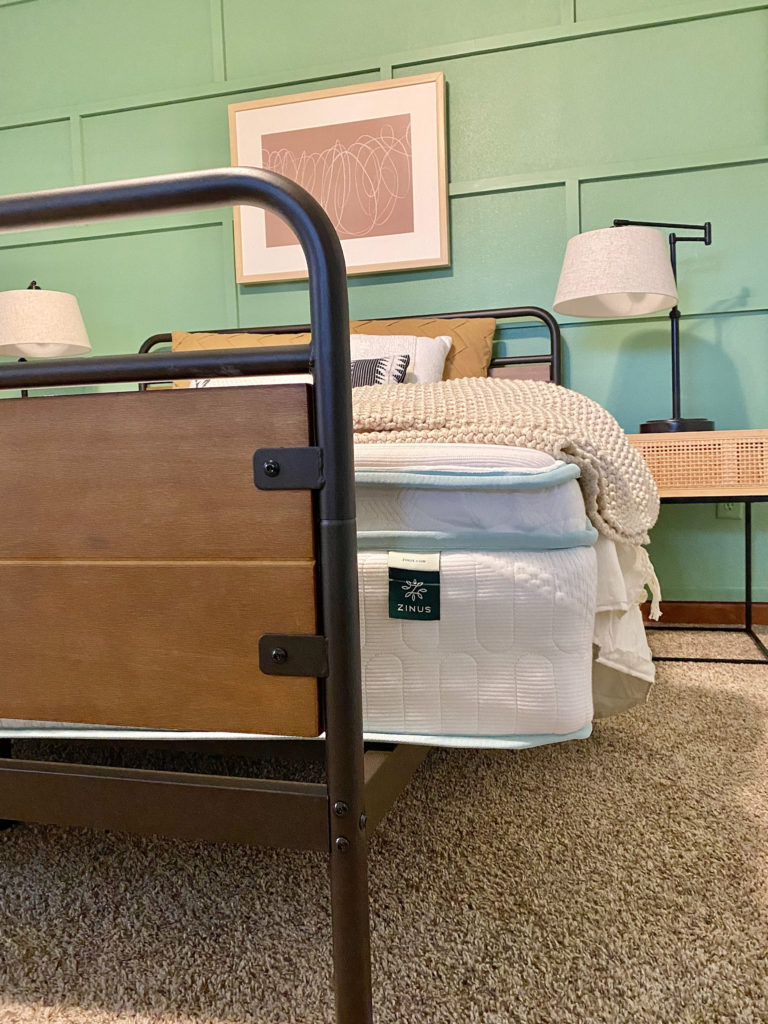 Tip #2: Think about who else might be sleeping in the bed with you
I know, you want it to be all about you. Just kidding 🙂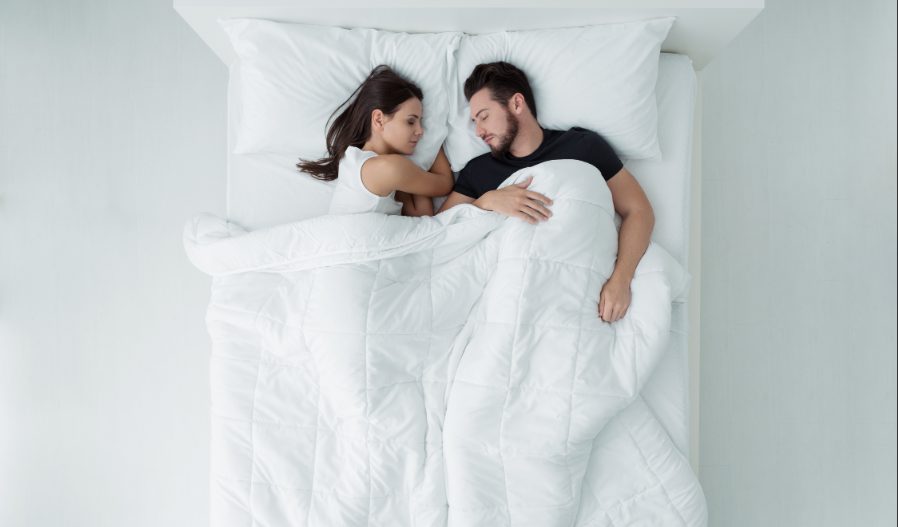 If you have someone else in your bed with you frequently, memory foam will help you not be able to feel as much when the other person moves around in bed. Depending on how wild of a sleeper your spouse is, this might be really important to you or not that important.
Tip #3: Determine if you often get hot at night
Memory foam retains heat so if you are looking for a cooler option, spring mattresses are generally cooler than memory foam.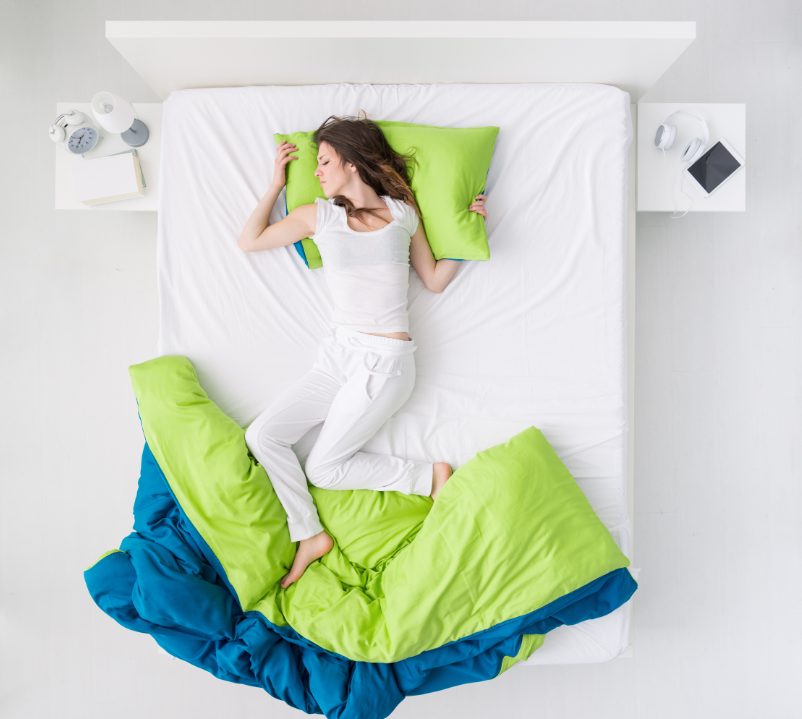 Tip #4: Look on Zinus.com to determine what style bed fits your style preference
There are countless options for beds these days. Taking a moment to search the internet and find some bed styles that you like will help you make your final decision faster and also ensure that you are happy with your decision in the end.
Zinus has a wide variety of options at really affordable prices!
Tip #5: Determine how high you want your bed off the floor
This is a tip that many people forget. Depending on the type of bed that you get, it could be 6 inches off the floor or 24 inches. It matters.
For my 4-year-old son who falls out of bed a lot, we chose a platform bed frame that sets the mattress up only 6 inches off the floor. It was a really affordable option from Zinus and is perfect for my son.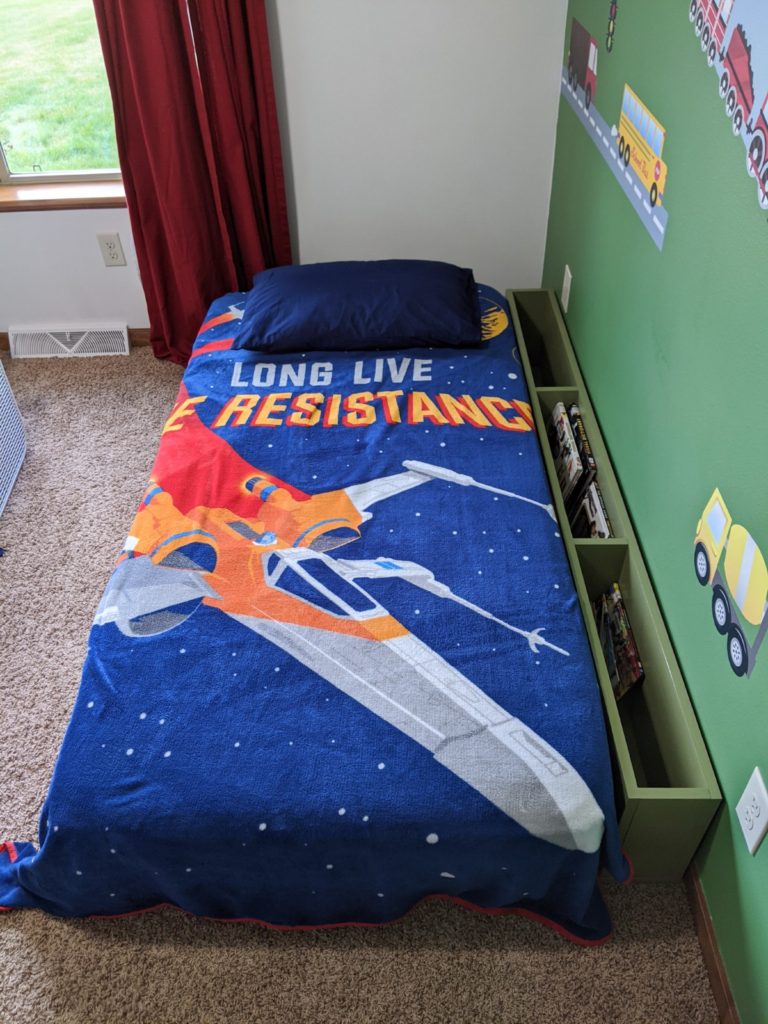 For our guest bedroom, we decided to go with a platform bed for budget and style reasons but we wanted it to be higher up than many platform beds are. This is because we often have guests who are older and would have a hard time getting out of a bed that is low to the floor.
BONUS TIP: Zinus has a really handy quiz that will help you determine which mattress is best for you! Head here to take the quiz and see what mattresses will be best for your needs and preferences.