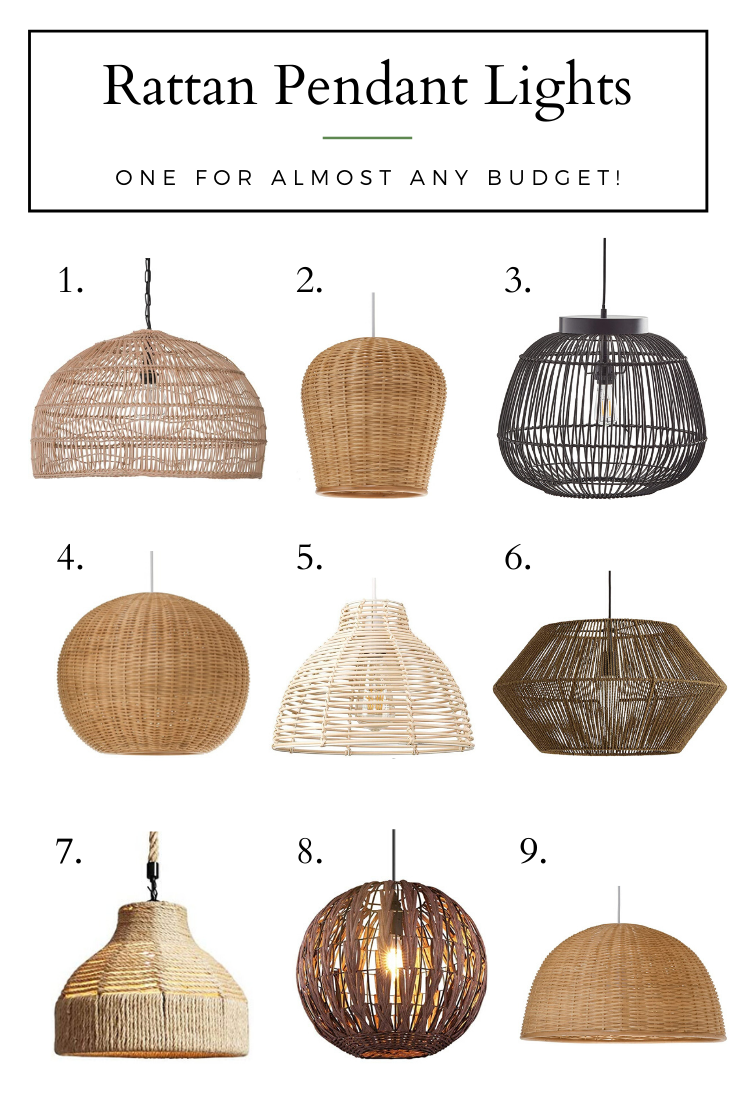 Rattan Pendant Lights for Almost Any Budget
I was recently on a multi-month hunt for the perfect rattan pendant light. It turns out that if you find one you like you should buy it immediately! I learned the hard way that they are very popular right now and go out of stock very quickly.
I thought it might be helpful for you if I compiled a list of some of my favorite wicker pendant lights They vary in budget so hopefully you can find one that works for you! If not, feel free to bust out your DIY skills and make one from a basket (and then show me it because I will be in awe of your mad skills!).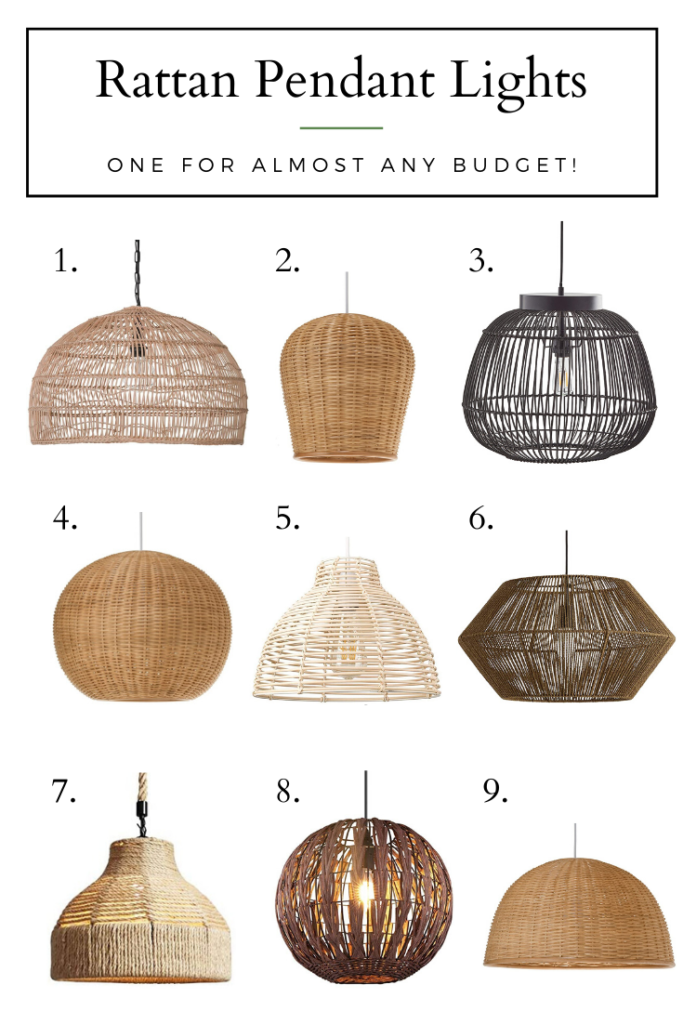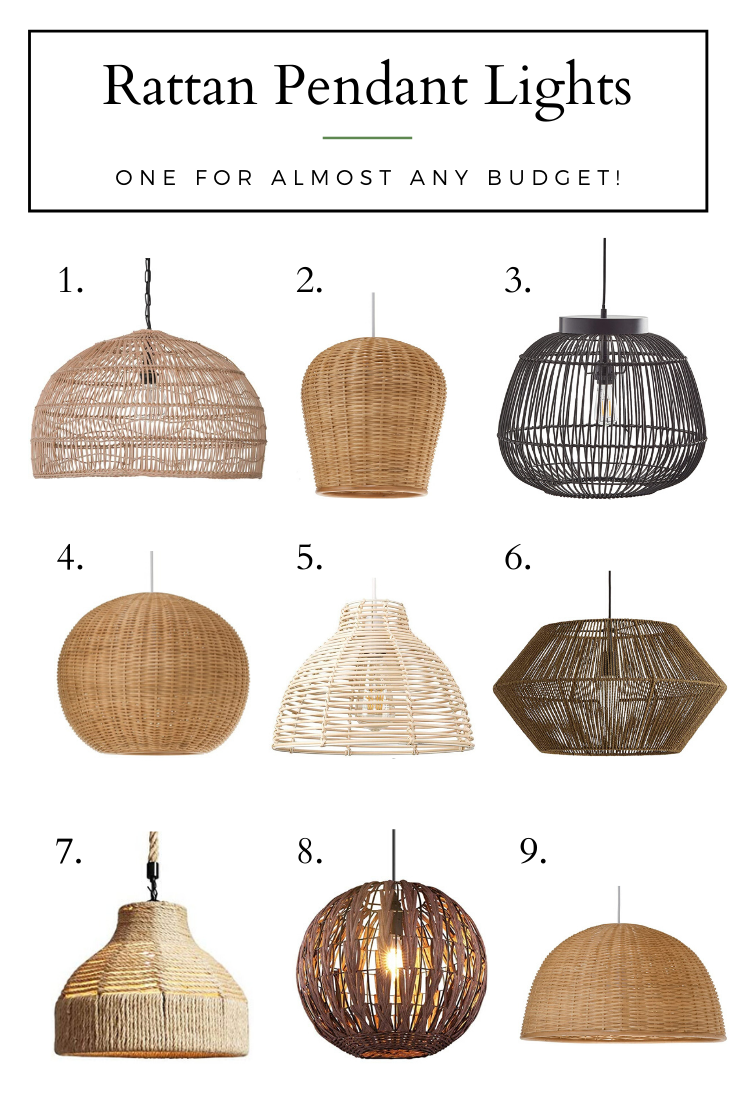 As you are choosing one, make sure to pay special attention to the dimensions. Some are quite large and would work well over a dining room table. Others are smaller and would be more appropriate for a small entryway or the corner of a room.
Happy shopping!
Please note: This post contains affiliate links meaning that I earn a small commission when you purchase an item after clicking on one of my links. You don't pay anything extra. Thank you for your support!