4 DIY Planter Box Ideas that Make Any Outdoor Space Beautiful
Welcome to the Summer Outdoor Spaces Blog Hop! I'm so happy to be part of it and I'm excited to show you my DIY planters. This blog hop is hosted by AnnMarie & Anne from Simply2Moms. If you're visiting from Shannon at My Little White Barn. or if you just happened to stop by, I'm so glad you're here.
Do you have an outdoor space that needs a little extra love and care? Do you want to create a space to enjoy without spending a lot of money? DIY planter boxes are a great way to do it! Some planters can be made quite inexpensively and they immediately brighten up a space.
I'm going to share with you 4 different DIY planter box ideas. One of these planters only costs $10 to build!
1) Lattice Planter Box
I love planter boxes. I especially love cute short square ones. Check out this lattice planter box that I recently made! I love how it's unique, unlike anything I've seen in stores.
It was relatively easy to make and cost about $50. The layered lattice inside of it give it a really unique and custom look. You can tailor every aspect of it from the size to the color. I chose to spray paint it moss green because of my love for earthy tones.
Here I am, hanging out in my messy garage, happy as a clam, building this planter box. Head to my Instagram highlights to see how I made it.
I put impatiens in it this year but next year I might try to find something a bit taller for it. I plan to keep it on the corner of my deck so I can enjoy it every time I sit out on my deck.
2) $10 Tiered Herb Planter
I made this cute little tiered herb planter in about an hour and it only cost me $10! It only requires basic tools to make and is definitely a beginner woodworking project (no complex woodworking happened here!).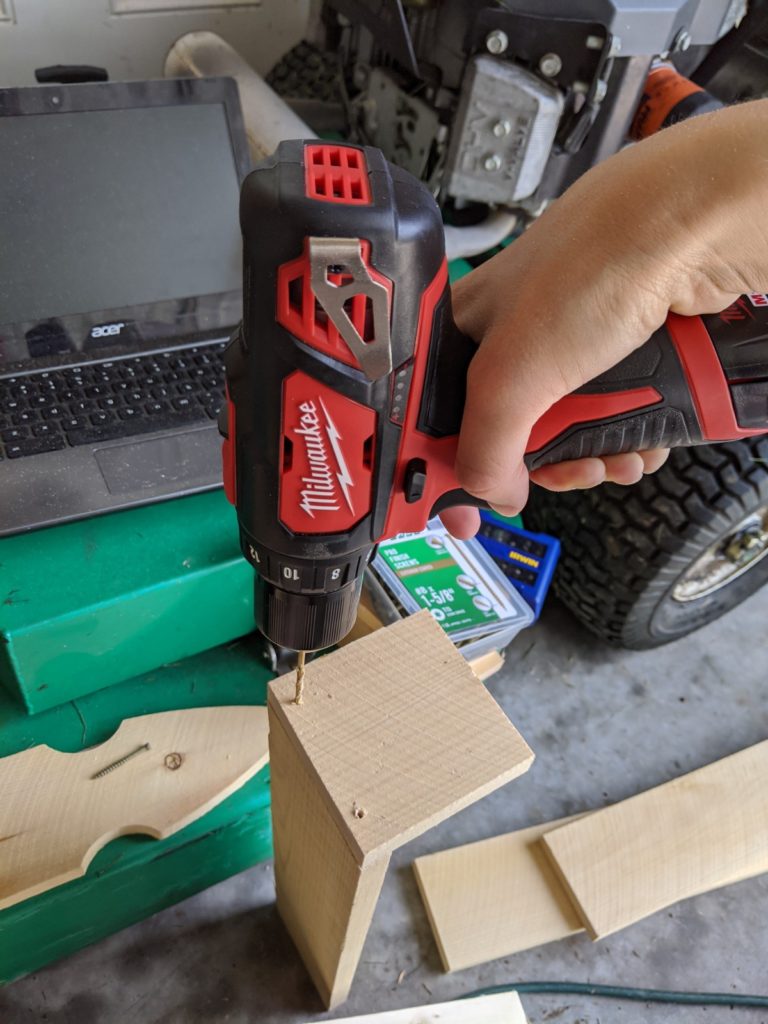 All you need to do is assemble three boxes and then attach them to your frame. Head to my Instagram highlights to see how I made it.
3) Large U-Shaped Raised Garden Bed
Where are my gardening lovers? I don't care how many weeds grow or how many vegetables I actually get out of my garden, I will always love gardening.
My sister has the most amazing raised bed garden that I simply had to show you!
My sister and her husband made this using old deck boards, which made this a pretty inexpensive project. How amazing is it that you can walk all around on the inside of it to pick all your fruits and vegetables? The inside path is covered in rocks to keep weeds and grass out. I'm in love with it. Can you tell?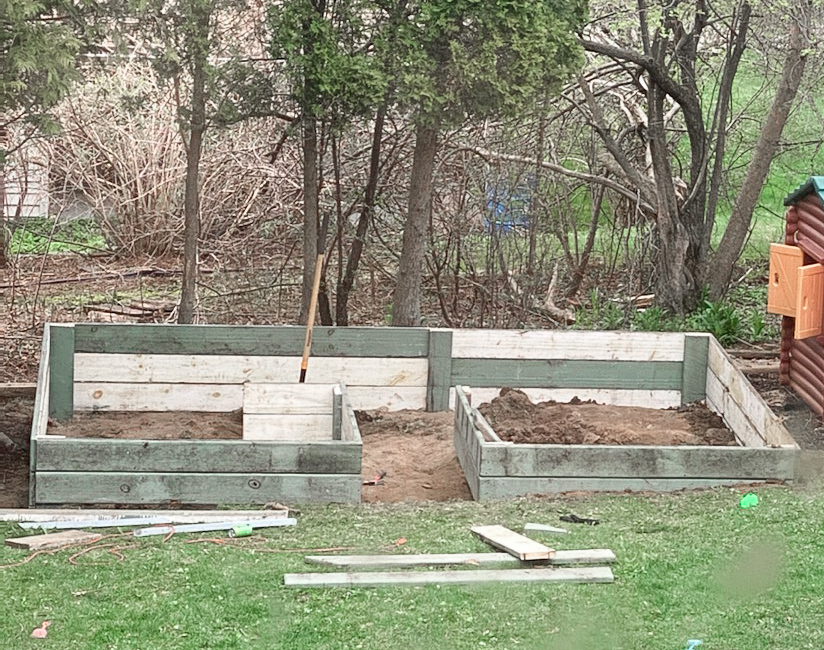 I will say that this is not a project for the faint of heart. As you can see in the above progress picture, this requires a lot of digging, a lot of leveling and a lot of dirt! However, the end result is well worth it. You get to enjoy gardening without as many weeds and without having to crouch down to pick veggies.
4) Tiered Strawberry Planter
What's better than a tower of strawberries? NOTHING.
My father-in-law made this cedar planter for me. It's a great space saver and also is a beautiful addition to a garden. My strawberries have just started growing for the season and I'm so excited watch them ripen (if I can keep the birds away from them!).
Now What?
Go build a planter box of course! Even if your deck is peeling (like mine) and your patio furniture is fading (like mine), you can still make your outdoor space beautiful with planter boxes and gorgeous flowers!
Go Explore More Outdoor Spaces
The Summer Outdoor Spaces Blog Hop continues with Lauren at Farmhouseish. You can find links to all the inspiring outdoor spaces below!